The Ultimate Sign Of Happiness
Play time that matters.
Smile, and Roll the dice.
Friends and family are the core of our daily lives. Yet spending quality time with each other has been more difficult with social media. Put your phone down and experience fun like never before!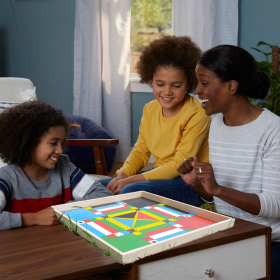 The Caribbean's best-selling Board Game.
JamaicanLudo™ designs and manufacturers their own brand of the popular Jamaican Ludo board game. As the brand emerges throughout the continental United States, it's international presence will expand with an even wider selection of games. Taking the fun from inside to outdoors.

New to Jamaican Ludo? Start right here.
The largest collection of Caribbean Ludo Board Games.
Get inspired with thousands of Jamaican Ludo™ customers who are already enjoying quality time with friends and loved ones.
It's time you do something about the true essence of life, interacting with each other nature intended it. 
Join The Affiliate Program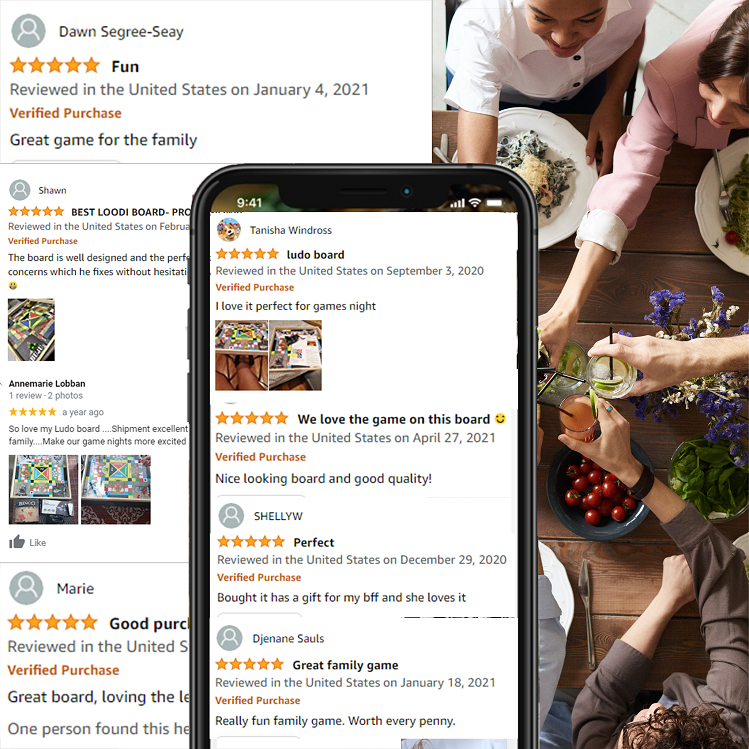 JamaicanLudo™ is putting its best board games forward to improve our communities and families one board at a time.
Working together to fight boredom and electronic time waste at home
Eco-conscious product and packaging development
We donate products to various non-profit organizations every year