Abhik Santara's atom network has announced its exclusive partnership with 'by The Network'. atom will be the only independent agency representing India and South Asia in the global setup.
by The Network is a creative network of independent agencies positioning itself to offer direct access to a new breed of agencies and curated creative talent to clients worldwide without a typical network's layers and complexities.
by The Network was founded by the multi-award-winning creative leader, Per Pedersen, and has 17 agency partners covering 20+ markets. 
The other members include Paris-based Herezie, Small and The Sway Effect in New York, Founders with offices in Miami, Mexico City, Buenos Aires and Kingston Jamaica, Libre in Panama City, Amsterdam Berlin in Amsterdam and Berlin, Rehab and Free Turn both in London, Worth Your While in Copenhagen, White Rabbit in Budapest, Ostrich Co in Toronto, Mr+Positive in Tokyo and Seoul. Plus a few newly established creative shops, including Marvin in Los Angeles, _2045 in Barcelona, Shelly Beach Motorcycle Club in Sydney and Farm in Stockholm and Helsinki. All in all, 400+ creative talent and 35 nationalities.
Per Pedersen
On partnering with atom network, Per Pedersen, Founder and Creative, by The Network, said, "I was immediately drawn in by the extremely high creative level and the experience of the team. Clients are looking for non-traditional and creative agency partners with proven results, and this is exactly why atom fits in perfectly with the future-facing global network we are building."
He said, "by The Network was born in October 2020. A challenging year for the world and not least for the creative industry, but also the perfect time to re-think the agency model, radically. 2021 will be the year we prove that our new way of thinking resonates in the market and with two big global clients bagged in the past two weeks, it's already looking good."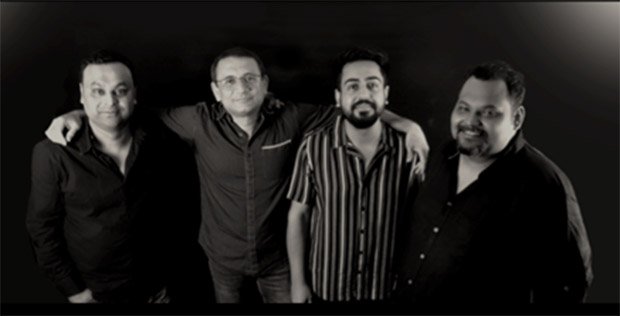 Left to right: Abhik Santara, Chanchal Sanyal, Yash Kushrestha, Ananda Sen
Elated on the collaboration, Abhik Santara, Director and CEO, atom, said, "Most clients have experienced that creativity takes a secondary role in the existing global networks. Creativity simply cannot thrive in the corporate structures of big money-focussed holding companies or consultancies. We are a network but not in an archaic manner. We will still be nimble, economical and ditch the fat salaries of the executive floor and bureaucratic processes —but at the same time, clients can draw upon the strength of a global network."
Santara believes that being a partner in the global network means that the agency can tap into the best global talent to supplement our current expertise. For example; it can deliver world-class production, new-age tech, UI/UX, AR/VR, which are hardly available to any independent Indian agencies.
"We will have the most modern tools and expertise in the areas of data analytics and media.  We don't have to borrow and be transactional, but we will own them and be accountable to our clients," added Santara.
Yash Kulshrestha and Ananda Sen, National Creative Heads at atom network, mentioned, "It's a landmark moment for atom. In just nine months, we are part of this massive global network of a new kind. Clients now have an option to not go through the rigmarole of archaic global networks and produce work more efficiently. Ananda and I are stoked to partner with the finest creative brains on this planet and create global campaigns for some of the biggest brands in the world."
Chanchal Sanyal, Founder and MD of QED Communications, the lead investor in atom, said, "New times demand new solutions. The atom team is full of ideas that are digitally native and truly integrated. This global association is very exciting news and will be a fresh wind beneath their wings."
Source link